Always a work in progress! Check back and see the new artwork I add constantly :)
Directory
I'm separating my artwork based on whether it was made for my degree or not since it's nice to watch my progress as I work through my degree!
Class Projects
I'm a university student almost halfway through my Bachelor of Arts degree. I'm trying to keep track of as many of my pieces as I can, because I take a lot of care, time, and pride in the work I create.
---
3D Design
This was the first college art class I took. It was all about 3D design and sculptural artwork. I had a lot of fun in this class, and I discovered my love for making 3D objects and artwork that can be interacted with! I worked with wire, rope, denim, felt, natural dyes, masking tape, and so, so much hot glue.
---
2D Design
My second art class in college, with so many mini-projects! Truly the principles of art and design.
---
Beginning Wheel Ceramics
I took wheel-thrown ceramics and beginning drawing simultaneously in the first half of my second year of college. Wheel-thrown was very taxing but so incredibly rewarding.
---
Beginning Drawing
I took beginning drawing and wheel-thrown ceramics simultaneously in the first half of my second year of college. My confidence in graphite grew exponentially in the span of four months, and I love the pieces that came out of this class.
Personal Art
I make a lot of art! This is more art that is made in my free time, rather than for any classes of mine. Any mediums, any shapes, sizes, and subject matters. Anything goes!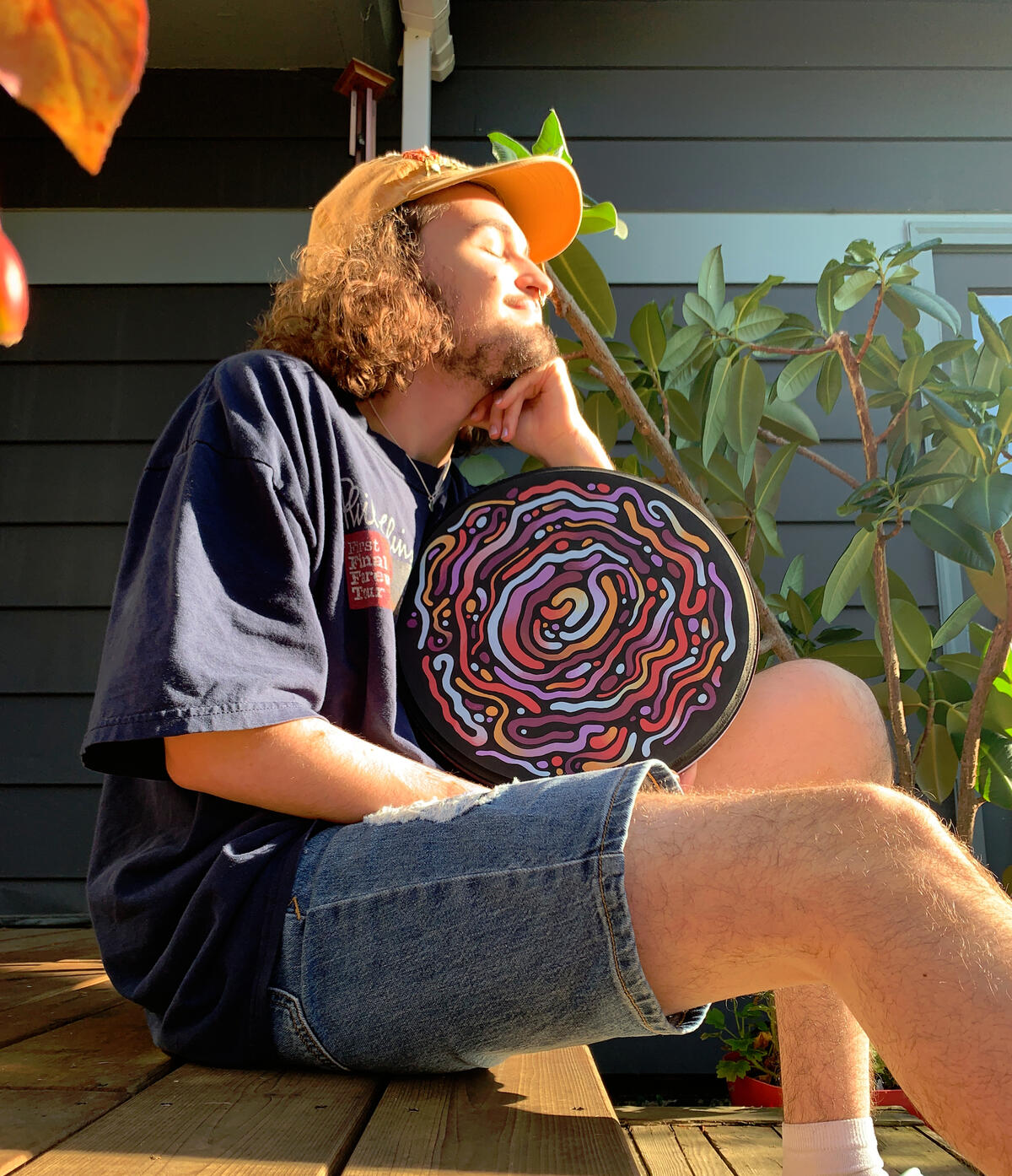 My name is Peter! I'm from Alaska, and I'm currently working on my undergraduate degree. In what, I'm not sure, but it is an art degree... of some kind.